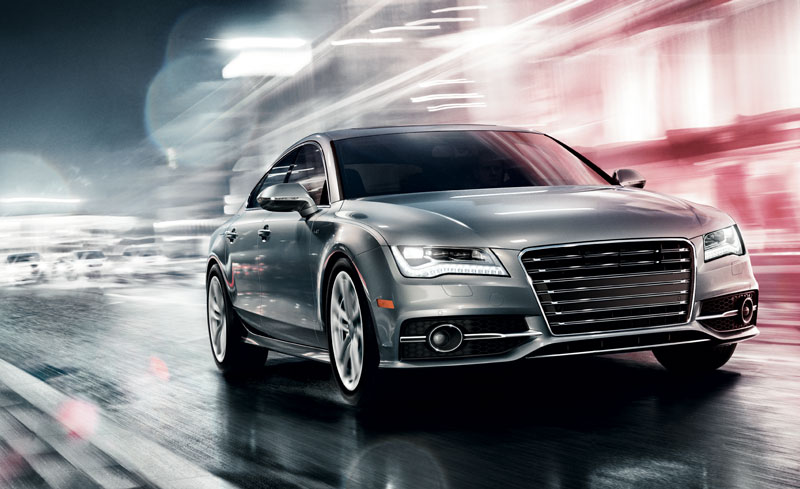 Most expats relocating to the U.S. are going to need to buy a vehicle in order to get to and from work. Expats are typically unfamiliar with the American car buying process and unaware of the obstacles they will face when trying to obtain a vehicle.
Top 5 Steps that Expats Need to Know
1. Lack of credit history:
Expats will typically want to finance or lease their vehicle in the United States. Unfortunately, it is extremely difficult to obtain credit for an auto loan or lease without any type of U.S. credit history.
If you are able to obtain credit in the United States without a U.S. credit history, your interest rate will be extremely high compared to those with a U.S. credit history. Having the opportunity to obtain a loan or lease with a low interest rate through the International AutoSource manufacturer relationships is an expat's advantage and will avoid you having to deplete your savings.
Our advice is to provide a 10%-20% down payment and finance or lease within the term of your approved U.S. Visa.
2. Finding the right vehicle:
Selecting the right vehicle is very important and you need to consider what your most important requirements are. This can be determined by asking yourself a few simple questions.
Where am I moving?
How many people are in my family?
Do I prefer to lease or finance a new or used vehicle?
What is the single most important thing I will require from this vehicle?
By prioritizing your needs it will simplify your choice.
3. Car insurance:
After you have purchased or leased a vehicle you must obtain auto insurance. It is a requirement of your financial institution to have auto insurance in place if you have a loan or a lease on your vehicle. Your auto insurance rate is determined on two factors: your driving history in the U.S. and your credit history in the U.S. Similar to how obtaining a loan will be difficult, the criteria for obtaining auto insurance as an expat is even more difficult. Through a unique arrangement with insurance companies in the U.S., International AutoSource is able to offer insurance for the same rates a typical American receives in the United States.
4. Obtaining a U.S. Driver's License:
Obtaining a U.S. driver's license will be a requirement in some states to register and license a vehicle however; there are a handful of states that will only require you to have an overseas or international driver's license. We suggest that you obtain your overseas/international driver's license before you arrive in the U.S. This will help with the transition to a U.S. driver's license. In addition, you may be required to take a written test or road test depending on your location. International AutoSource has been assisting Expats with their driver's license needs for many years. We are experts on each state's requirements and can provide guidance to securing a driver's license.
5. Registration and Licensing:
You will have to register your vehicle in your name before you drive it. To register, you will be required to provide a driver's license as detailed above and proof of insurance. At the time of registration you will be required to pay the sales tax for your vehicle. Unfortunately, in the U.S., sales tax is not included in the original price and is paid at the time of delivery and registration. If you have leased your vehicle, the sales tax will be included in your monthly investment.
When you obtain your vehicle through International AutoSource, or a local dealership, the registration will be completed for you.
If you purchase your vehicle through a private party, you will have to bring the following documents with you to the Department of Motor Vehicles:
Title for the vehicle (Provided by the seller.)
Bill of Sale or letter from the seller including the vehicle type (year, make and model), selling price and vehicle identification number (VIN)
Proof of your auto insurance
U.S. driver's license or the specific state requirements for those without a U.S. driver's license
Upon registering the vehicle you will be required to pay the license plates and registration fees, as well as the sales tax on the value of the vehicle. A temporary registration will be issued that is typically valid for 30 days and the official registration sticker will arrive in the mail.
As an expat there are many challenges that you will face acquiring a new vehicle in the United States. International AutoSource is the industry leader in providing transportation solutions for expats. Our expertise and award winning concierge service will help guide you along the way through each step of obtaining your
Learn more about International AutoSource.