<class="ias">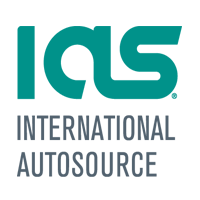 International AutoSource (IAS) offers Expats full service personal transportation solutions for financing, purchasing and leasing a vehicle without a U.S. credit history or guarantor. Our financing, purchasing and leasing programs provide cost savings ranging from hundreds to thousands of dollars on a vehicle, saving our customers valuable time and resources while building a much needed U.S. credit history.
Relocating on a short-term assignment? Our car rental program offers a full service rental car solution for international and domestic assignees.

Expat car financing and leasing
No local credit history required
All manufacturer models, new and used
Flexible financing and lease terms
Low cost auto insurance
Expat safeguards and guarantees
Award-winning concierge service
Lowest price guarantee


(Preferred program only)

Satisfaction guarantee
Delivery date guarantee
Repatriation protection
ReadyDrive: Expat and corporate car rental
Privileged savings with preferred rates
Comprehensive insurance included
Spouse and employee sharing included
Flexible billing options
A trusted source serving the global community for over 50 years
Top Questions About Expat Car Buying
Do I need a local credit history to finance or lease a vehicle with IAS?
No, our programs are created specifically for Foreign Nationals relocating to the United States without a U.S. credit history. Through our partnerships with various manufacturer financial institutions and the largest fleet leasing companies in the world, we are able to bring you a variety of cost-effective financing and leasing options. Financing and/or leasing a vehicle through IAS will actually help you build that much needed local credit history.
How long can I finance or lease a vehicle?
We offer flexible finance and leasing terms that can vary between 12-72 months depending on the program and manufacturer.
What types of vehicles are available?
International AutoSource provides access to all manufacturer models, imports and domestic. All of which are available new and used.
Do I need automobile insurance for my new car?
Yes, in order to drive your vehicle in the U.S. you will need automobile insurance. IAS partners exclusively with providers who insure Expats. Our partners are able to offer comprehensive insurance options at very competitive rates even without a driving or local credit history.