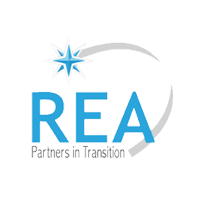 Established in 1981, REA specializes in providing career transition and global mobility support services worldwide. REA introduced the concept of spousal assistance to relocation. We have been the industry leader in the development of programs and services designed specifically to support relocated spouses/families, since 1981. Also, we were the first to deliver virtual career transition services using personalized tele-counseling through local coaches supported with state-of-the-art technology. This powerful combination earned us a reputation for excellence in our industry and a consistent client satisfaction rating of 98-99% for more than a decade.
Our Core Competencies
Global Mobility Support Services for Spouses (Spouse/Partner Career Relocation Assistance and Family Acclimation Support; Career and Transition Services for Expatriates/Repatriates and Families)
Global Career Transition/Outplacement Services
Executive Coaching
Talent Management Solutions (Onboarding, Formal Mentoring Programs)
Coach Qualifications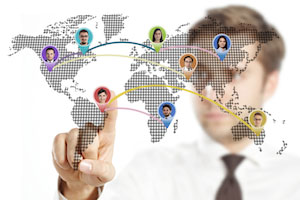 One of our greatest assets is our highly educated, culturally diverse, multi-lingual team of professional coaches. They are familiar with local markets and industries, employer networks, professional and community organizations, as well as local social and work cultures. Moreover, they are an invaluable resource to relocating families and job seekers in providing networking opportunities in the local marketplace and coaching on how to assimilate into the new environment. Well-versed in managing change and transition, these coaches provide the personalized emotional support and job-search coaching that is a key factor in our consistently high service satisfaction rating.
REA's international coaches are former expatriates who have firsthand experience both living and working abroad. Furthermore, our international coaches can easily empathize and identify with the challenges of global transitions.More than 70% of the coaches are bilingual or multi-lingual.
Our customized service delivery includes state of the art technology and flexible service providers to accommodate the needs of families in global transition.
Top Questions About Helping Your Expat Spouse Adjust
What if my spouse/partner has a work visa but is not currently authorized to work? OR What if my spouse/partner does not have a visa that allows him/her to work or chooses not work in the host location?
REA has a general knowledge of visa types and their work eligibility implications. REA's services are practical and explore employment options and career-enhancement alternatives for those who are not authorized to work. The objective is to support the spouse/partner in obtaining a meaningful pursuit while on assignment. These services take a multi-faceted approach to supporting your spouse's/partner's objectives and aims. The Coach will support them in "getting connected" professionally and socially.
What if my spouse/partner is considering self-employment or interested in exploring entrepreneurial opportunities in the new location?
There are services designed to provide direction and guidance for those seeking to start a business, explore home-based opportunities, and develop a consulting practice or transfer/buy an existing business.
Since my spouse/partner is in a specialized career field, can this service still be of assistance? What if there are licensing & certification requirements to consider in the host country?
REA's services are designed to assist with job searches aimed at Full-Time or Part-Time positions. REA coaches have experience assisting all career fields at all levels. Your spouse/partner can speak with them to learn more about their background and experience. Their coach will research necessary licensing and certification requirements and help develop an action plan to obtain them.
What if my spouse/partner has a visa that requires sponsorship for employment?
REA has experience assisting spouses/partners who, in order to become employed, require sponsorship for employment. REA has a database of companies that have provided sponsorship in the past. This and additional resources offer contacts and information to develop a career strategy. The service offers a realistic and practical approach by exploring multiple career and career-enhancement opportunities.