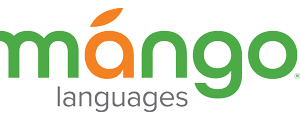 Mango Languages provides fully customizable language and culture training software that prepares employees to interact cross-culturally. For employees and their families, this provides easy access to the most practical language and cultural lessons right from their computer, tablet or smartphone. For administrators: simple licensing, no administrative headaches, and a stellar customer support team.
What makes Mango great?
Over 60 languages
Whether an assignment takes place in Argentina or Zambia, we've got assignees covered with over 60 language courses, grammar lessons, and insightful culture notes. Mango Languages helps get employees up and running with confidence.
Mobile learning
With Mango, they'll be able to learn on a plane, in a train, or in the middle of the desert without an internet connection. Our free downloadable lessons for mobile devices make language learning with Mango flexible to fit the busiest of schedules.
Family focus
At the core of a successful assignment resides a happy and well-adjusted family. With Mango's family pack, the whole household can join the language-learning adventure.
Masterful methodology
Mango's courses focus on the four key components of language learning: vocabulary, pronunciation, grammar, and culture. PhD-created and linguist approved, our unique pedagogy builds users' confidence to start up a conversation after just one lesson.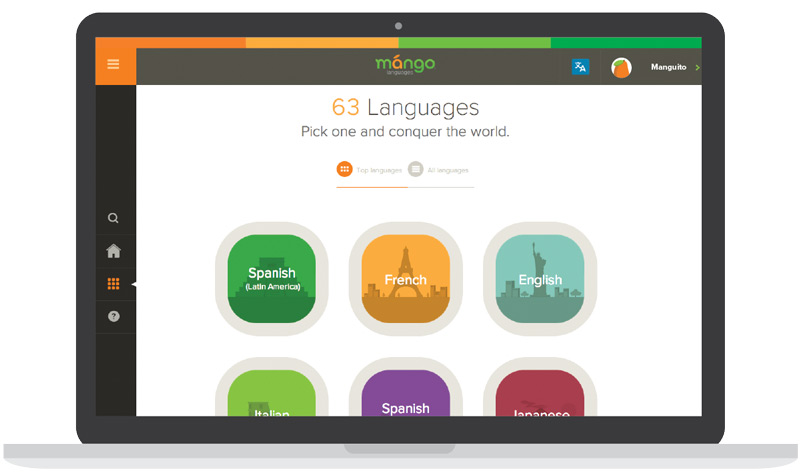 Top Questions for Expats Learning English
How does Mango teach a new language?
Mango utilizes its proprietary methodology, engaging interface, and easy, intuitive interactive tools to deliver practical conversational skills and valuable cultural insight for new languages. Lessons include strategically placed memory-building exercises to help users remember what they are learning, in addition to critical thinking exercises, which help them to intuitively understand the language and adapt it to similar conversations. You can learn about Intuitive Language Construction methodology here.
Does Mango offer ESL courses?
Yes! As a matter of fact, Mango offers customized English courses for many of our languages, including: ESL Spanish, ESL Brazilian Portuguese, ESL French, ESL Russian, ESL Mandarin, ESL Cantonese, ESL Italian, ESL Arabic, ESL Japanese, ESL Vietnamese, ESL Polish, ESL Korean, ESL Greek, ESL German, ESL Turkish, and English for Children (Little Pim).
How long does it take to learn a language with Mango?
Mango Languages is completely self-paced and the time it takes to build fluency is different from person to person. Mango courses provide an introduction to language and culture through the acquisition of simple conversational skills. They focus on practical conversations while increasing vocabulary and grammar skills. Mango is intended to deliver conversational proficiency.
Will Mango help with my accent?
Mango's interactive words, pronunciation helpers, and voice comparison technology gives you everything you need to dial in that perfect accent. Audio can be heard slow and articulate or at a faster conversational pace. You can also record your voice and play it back to compare it to a native speaker.