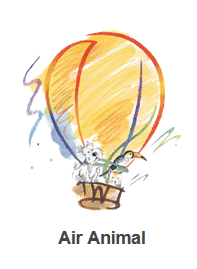 Founded in 1977, Air Animal is owned and operated by veterinarian Dr. Walter M. Woolf. Air Animal is a founding member of IPATA (International Pet and Animal Transportation Association) which sets the standards for the pet shipping industry. We ship pets locally, nationwide and worldwide.
Our staff are geographically specialized and cross-trained to offer the highest professional service to fit your pet's relocation needs. Our global service partners have been selected for their professionalism and quality of service that we demand of ourselves. We pride ourselves with being able to handle difficult moves.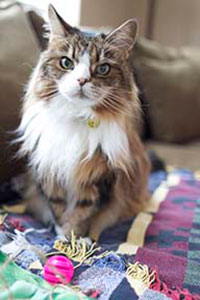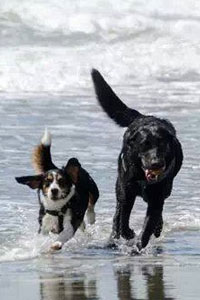 Both IPATA and ATA (Animal Transportation Association) have honored Dr. Woolf with their Lifetime Achievement Award. Dr. Woolf serves as the veterinary consultant for a major airline and several relocation industry groups. Air Animal is an endorsed IATA cargo sales agency able to arrange and book air cargo shipments from any major US gateway.
We offer three pet moving services:
VIP door to door service includes origin residential pickup, air cargo reservations and destination residential delivery.
Pet Express service includes air cargo reservations and either origin pickup or destination delivery.
Book & fly is the airport to airport service.
Each service level includes pet health certificates. Additionally, USDA/IATA approved flight kennels are available for purchase with USA residential delivery. International health certificate preparation and consultation with your local USDA accredited veterinarian assumes destination country compliance.
Top Questions About Moving Your Pet
Our pricing structure is service activity based. After we receive your request for an estimate either via phone or online, a Pet Move Specialist will review the gathered information and provide you with an itemized estimate for your consideration. For your convenience, Air Animal accepts the major credit cards: VISA, MasterCard, Discover and American Express.
When will my pet be able to fly and when is flight not possible?
The airlines accept pets as either cabin baggage, accompanied baggage or manifest air cargo. They may impose embargoes and suspensions based on ambient temperatures on the ground at either origin airport, transfer station or destination airport. The generally accepted temperature window for shipping pets is between 20° F and 85° F. The temperature restrictions, suspensions and embargoes are for the welfare of the animal passengers.
Where will my pet travel in the aircraft?
Your pet will travel in a pressurized, temperature controlled and ventilated cargo hold of the aircraft. This is located just below the passenger compartments. Tie-down straps secure the travel container to the deck of the cargo compartment.
Will my relocating pet be stressed during the flight, and are there any post-flight effects?
Given pre-flight conditioning to the travel containers and reduced food intake, stress upon the pet is minimal and usually involves no post-flight effects. The captain flying your pet is given a manifest of what is on board the aircraft during flight. The temperature of the bulk bin is controlled by the captain and the flight crew, assuring safe and comfortable transport of your family pet.