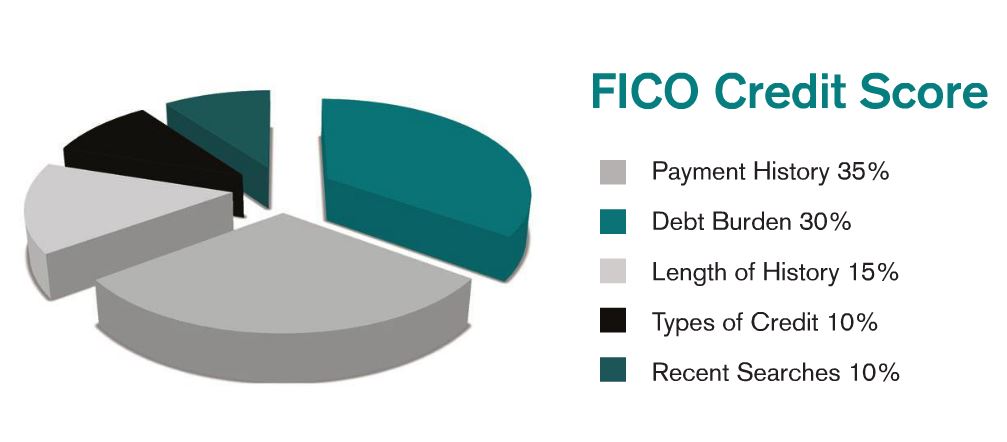 If you're moving to the United States and you've begun shopping for housing, vehicles, or even tried buying a cell phone, you may have heard the term "credit score". A credit score is a number calculated based off your history with lenders that determines your credit-worthiness. Basically, your credit score tells lenders whether to loan you money, what your interest rate should be, and how much to charge you for a down payment.
If you've begun shopping for major items in the United States, you also may have heard that as an Expatriate, you enter the United States with a credit score of 0 – just for perspective, a bad credit score is considered 300 and below – ouch!
As an Expat, in order to work around the challenges of building a fresh credit score in the United States, you must first understand what a credit score is and how it is determined.
WHAT IS CREDIT?
In the United States, FICO® is the most common model for credit scoring. Your credit score is a three-digit number generated by a mathematical algorithm using information in your credit report. Your credit report is designed to predict risk, specifically the likelihood that you will fail on your credit obligations. Your FICO® credit score is consisted of a number of factors shown in the chart above.
There are two types of credit: Secured credit and Unsecured credit
Secured credit has less risk for the bank, and always has lower interest rates. Examples are home loans and car loans.
Unsecured credit has more risk for the bank, and, therefore has a higher interest rate. Examples are credit cards and personal loans.
Without a credit score, it can be difficult to receive a loan from a bank, open credit cards, apply for a mortgage, and even purchase a cell phone. This poses a huge problem for Expats who just moved and had no credit score to be judged off of. Luckily, there are Expat-specific companies that offer loans and credit to Expats WITHOUT a local credit score. Browse RelocateUSA to find companies specializing in Expat solutions for insurance, housing, banking and credit cards, automobiles, credit migration and more.
REMEMBER TO TAKE CARE OF YOUR NEWLY ESTABLISHED CREDIT SCORE!
HOW TO MAINTAIN GOOD CREDIT
It is important to maintain a good credit score to get better interest rates and lower down payments. Below are a few tips for maintaining good credit:
1.    Always make your payments on time.
2.    Do not overextend yourself by taking out too much credit at once.
3.    Do not apply for credit unless you are serious. Too many hits on your credit can lower your score.
4.    Know what your credit score is and how you stand.
5.    Utilize free credit checks and credit monitoring services.
WHAT CAN RUIN YOUR CREDIT?
There are multiple actions that can damage and hurt your credit score. Rebuilding a damaged credit score can take a long time, so it is important to avoid these credit-damaging actions, if possible:
1.    Bankruptcies
2.    Divorce
3.    Late Payments
4.    Repossessions
5.    Too many loans