Travel Guard® relocation services support foreign nationals with their transition when moving to United States. Our expansive network and expertise assists global expatriates without the need for host country history. The programs help bridge the gap between countries of origin and the U.S. for relocating individuals by providing valuable products and services to assist with acclimation. Since 1994, Travel Guard has been an industry leader with competitively priced financial solutions for foreign nationals. Our staff is culturally sensitive to the challenges faced by expatriates and offers in-language support and guidance. We offer diverse financial options in-house which will save money and reduce unnecessary stress.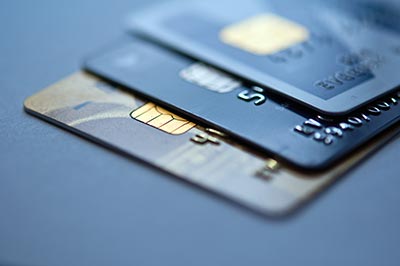 In the U.S. being without a credit history may be equivalent to having a poor credit designation. If a provider runs a scan on a consumer's name and social security number in one of the three credit bureaus, the returned "no information" request is often treated as a negative score. It is very important to understand the role of credit in the U.S. financial system. Obtaining a bank account and credit cards will help establish your local credit history.
With Travel Guard®, your transition to the U.S. can be easier.
Travel Guard® relocation services will help you overcome the hurdles in the U.S. We have partnered with major banking institutions to provide qualified members access to:
Global banking
Unsecured personal credit cards
Credit score monitoring and Identity theft protection
Top Expat Questions About Banking For Foreigners
Why do I need a bank account in the U.S.?
Opening a bank account will help you to create an identity and start building your U.S. credit history. It will also allow you certain conveniences such as online banking and bill pay.
What is the benefit of having a credit card in the United States?
Obtaining a U.S. based credit card is one of the easiest ways to start building a U.S. credit history. It also frees you up from having to carry large amounts of currency and needed funds in the case of an emergency.
What is the difference between a secured and an unsecured credit card?
A secured credit card requires an individual to post a security deposit and any applicable fees. Credit limits are typically lower. Unsecured credit cards do not require a security deposit and are based on U.S. credit history. Through our partnerships with major banking institutions, we are able to assist you in obtaining unsecured credit cards.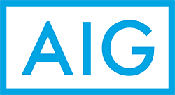 About AIG Travel and Travel Guard®
AIG Travel, Inc., a member of American International Group, Inc., is a worldwide leader in travel insurance solutions and assistance. Travel Guard® is the marketing name for its portfolio of travel insurance solutions and travel-related services, including assistance and security services, marketed to both leisure and business travelers around the globe. Services are provided through a network of wholly owned service centers located in Asia, Europe and the Americas. For additional information, please visit our websites at www.aig.com/travel and www.aig.com/travelguard.
About AIG
AIG is a leading international insurance organization serving customers in more than 130 countries. AIG companies serve commercial, institutional, and individual customers through one of the most extensive worldwide property-casualty networks of any insurer. In addition, AIG companies are leading providers of life insurance and retirement services in the United States. AIG common stock is listed on the New York Stock Exchange and the Tokyo Stock Exchange. Additional information about AIG can be found at www.aig.com | YouTube: www.youtube.com/aig | Twitter: @AIGinsurance | LinkedIn: www.linkedin.com/company/aig
AIG is the marketing name for the worldwide property-casualty, life and retirement, and general insurance operations of American International Group, Inc. For additional information, please visit our website at www.aig.com. All products and services are written or provided by subsidiaries or affiliates of American International Group, Inc. Products or services may not be available in all countries, and coverage is subject to actual policy language. Non-insurance products and services may be provided by independent third parties. Certain property-casualty coverages may be provided by a surplus lines insurer. Surplus lines insurers do not generally participate in state guaranty funds, and insureds are therefore not protected by such funds.